New Wheels
11 Jan 2017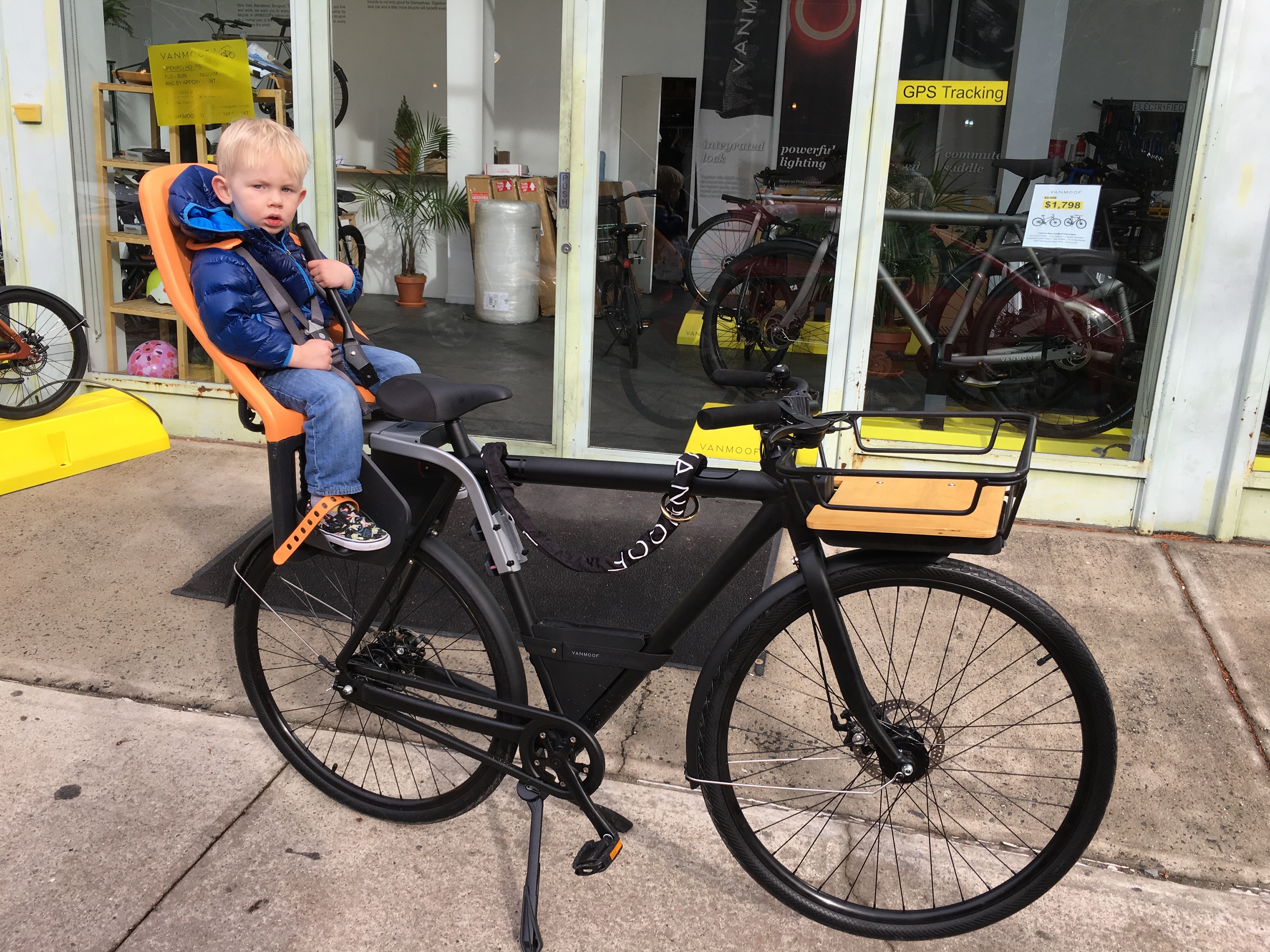 I got a new bike last week and between the bitter cold and a few inches of snow, I was not able to ride it around town until today. Ken and I have been talking about getting this bike for a couple months and it was all he could do to contain his excitement for today's ride.
We started the morning off with a ride over to a pastry shop near the library and stopped in the library to get new books. We then headed over to the bike shop to get a mightier kickstand and then over to get a copies of our keys made. Exciting stuff, no, but Ken had a great morning taking it all in from the second row.
The bike, itself, is a VanMoof SmartBike and designed for the city. It's got anti-theft bolts on all components and GSM tracking in case it gets stolen. Probably overkill, but I wanted something sturdy that would be low maintenance and this seemed like the bike. At the very least, Ken approves.